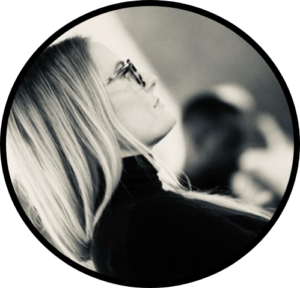 Lindsay Van Gyn
Founder & CEO

"Hello, Hero only works with companies, individuals and brands that are ready to take the next right step. We are unafraid to say the still controversial, not to be edgy or to capitalize on forward-thinking for the sake of profit. We do this because we are starting a movement toward ethical ideologies that serve and benefit equality, compassion, and evolution."
"There's always a reason not to do the big and the bold: Not everyone resonates with it, not everyone cares, not everyone agrees with the elevated, the brash and the progressive. It's fear of change, it's the fear of changing too quickly, to be ahead too soon, to alienate, and to aggravate. Often, we see people run from the big and bold in order to grow, preserve and serve audiences, stakeholders, clients, and consumers.
Our core belief is if we push against what is safe and if we focus on intention, authenticity, critique and untangling the norms – the success, profit and wellbeing of our clients will follow.
Specificity to segmented audiences does not shrink potential reach, it builds relationships and speaks to those who have gone unheard which allows for better communication and stronger communities. This creates ripples of dialogue, education, and thought decolonization.
Our sole aim is to create incredible content, relationships, conversations and experiences that provide feeling, whatever that feeling needs to be. We are playful, joyous, live and breath connectedness and thrive off of sharing other's messages with the world. WE are accomplices, not just allies. We are intersectional and lift up those who want to do better and those who deserve more than they are perceived to be worth.
For those with genius, dreams, goals, and fight, we can be the backs on which you stand."